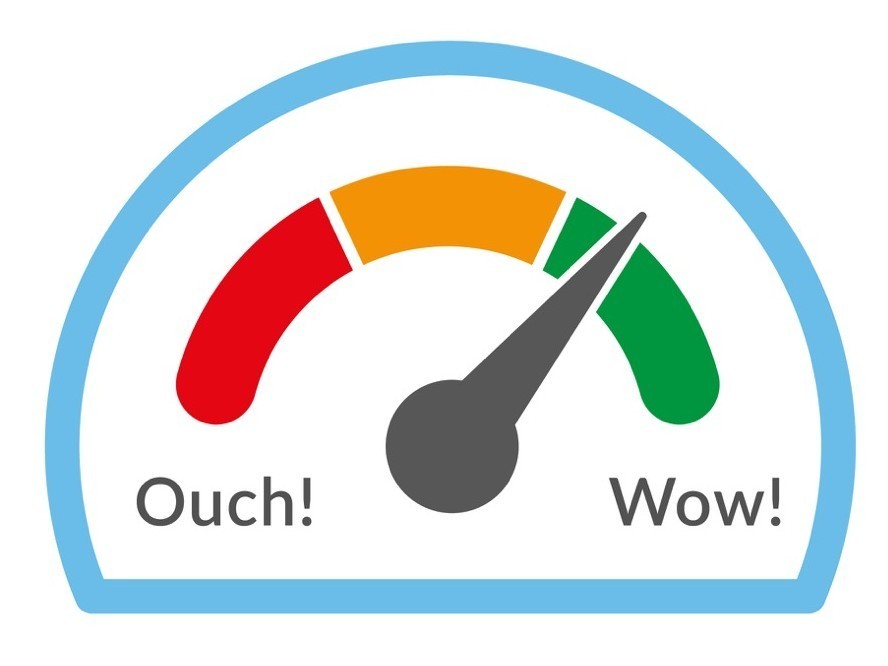 A story of employee engagement in action
I recently attended a business meeting in Northampton. Our topic was employee engagement and how people are appraised at work. The venue was quite a large corporate company with an instantly recognised brand name. The building had all the trappings of a large international company. My meeting was at 2:00 pm. I was characteristically punctual if not a little early.
As I entered the building the glass doors automatically slid open effortlessly. The reception area was very clean, uncluttered and brightly lit. The corporate identity clearly showed I was in the right place. I was greeted by the receptionist with full eye contact and a smile. 'Mr. Beesley? You're here to see ……… for your 2 o'clock meeting'.
Wow! What a welcome.
I was then asked about my journey, where I can come from and how was the traffic. She then contacted the PA of the senior manager with whom I was meeting. My visitor's badge had been prepared and was handed to me. The receptionist then asked where I was going after my meeting and then offered to check the traffic reports for my onward journey.
Wow! This is a first in terms of a customer experience with a reception desk.
The senior manager then arrived. We had our meeting and everything went swimmingly. Once our meeting had finished I was then politely escorted back to reception to hand in my visitors badge. The receptionist then gave me my traffic report and wishes me a safe journey.
Wow! Another promise delivered.
Years ago people talked about those 'moments of truth' – those incidents where opportunities exist to give a great customer service. These days, we call these Wow! moments. My story gives examples of three Wow! moments from the same person, in the same company in about 90 minutes. These Wow! moments happened a few weeks ago and I am still talking about them. The company I visited just oozed great customer service.
We often talk about employee engagement and the business benefits. We often describe employee engagement in an abstract way. My story above provides a fantastic example of employee engagement in action - and describes the tangible impact on the customer, the company and the employee.
So here are some questions for you:
How well are your front line people trained? Not just the employees who answer the phone or deal with customers face to face but those who interact with customers in a less obvious way.
How well are your employees engaged? By this I mean how enthusiastic are they, how well do they understand their role and how it fits into the bigger picture?
How well are your employees rewarded for doing the right things in the right way? And I don't mean being rewarded by money.
How well does your appraisal system focus on what's needed, how to achieve it rather than focusing on what is missing?
How well are you managers trained to lead in a way that brings your company's vision and values to life? After all, failing to live the values will leave your customers and your employees disengaged.
How well are your employees encouraged to speak up and offer ideas to make things work better? Innovation is for everyone, not just the people in the lab with white coats and clipboards.
How well do you recruit the right people for the work you expect them to do? Hiring on will and training the skill will help avoid square pegs in round holes.
Delivering customer excellence goes well beyond delivering customer service. Smiling and being polite are a given. Delivering a great customer experience is the key where people, processes and technology come together to delight and Wow! the customer.
Paul Beesley, senior consultant
Beyond Theory
---