16 Personality Factors (16PF) - debriefs available online or face-to-face
The 16 Personality Factors (16PF) assessment gives a complete personality picture by measuring personality in both the professional and personal life. It provides accurate predictions of behaviour and potential. 16PF also provides businesses with insight and confidence that steers manager and employee recruitment, selection and individual development.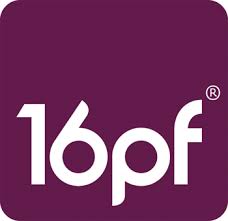 The benefits of 16PF in manager and/or employee recruitment and/or development -
Using 16PF limits the risk when recruiting and developing managers and employees for key positions
The profile reveals 16 personality characteristics structured around the 'Big Five' global personality factors
16PF delivers an objective measurement of personality traits that accurately predict behaviour
16PF offers a range of comprehensive individual reports for both managers and candidates
Why not carry out your own 16PF profile? It isn't expensive and the rewards can be enormous.
Call us on 01604 212505. We'd love to explore how 16PF profiling can help you to optimise your business performance and that of your team.
We often combine the use of 16PF with the Saville Consulting Aptitude tests to provide a combination of measuring verbal and numerical reasoning. This enables us to measure candidates' personalities and to support recruitment and development of managers and employees.
Everything we do at Beyond Theory is in accordance with the Chartered Institute of Personnel & Development's (CIPD) code of conduct. As well as CIPD, senior consultantPaul Beesley is a member of the British Psychological Society.