DiSC profiling
Coaching available face-to-face and online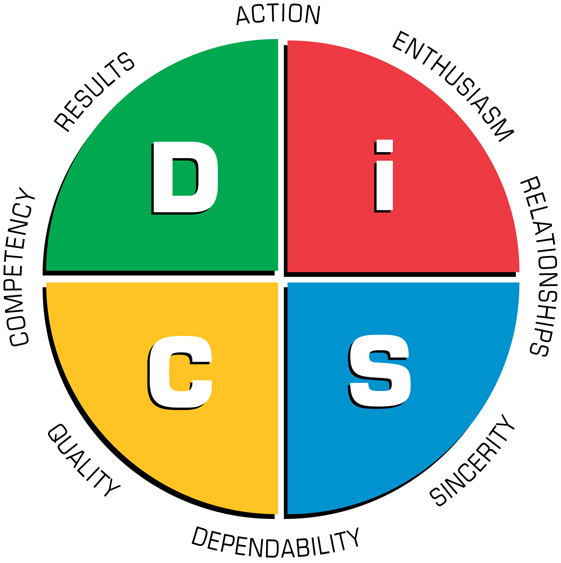 Discover your strengths and blind spots by using the DiSC profiling tool. Improve workplace relationships and your ability to influence others.
DiSC behavioural profiling and assessments are used worldwide in thousands of organisations of all sizes and across all sectors. Companies, organisations and individuals who use DiSC gain improved communication, more effective team working, reduced conflict and improved conflict handling skills, more productive sales conversations and higher levels of employee engagement and motivation.
Contact us to discuss the benefits of using DiSC in your business.
Some of the benefits of using DiSC are:

Improved communication
More effective introduction and embedding of change
More productive and harmonious team meetings
A better understanding of what motivates people
Dealing conflict and misunderstanding more effectively
More productive sales conversations
Greater cooperation and collaboration within teams and organisations
Leading to business performance
DiSC is researched, reliable and trusted.
DiSC assessments are extensively researched and time-tested. The publisher of DiSC assessments, Inscape Publishing, is committed to maintaining the highest standards of instrument development and application through careful research and development processes. DiSC now offer a variety of reports covering:
Our behaviours at work
DiSC and emotional intelligence
Leadership and emotional intelligence
Why not carry out your own DiSC profile? It isn't expensive and the rewards can be enormous.
DiSC® products have been used successfully to help people learn to work more effectively with others. Through personal insights into their own behavioural strengths and challenges, participants in DiSC® trainings learn to relate to others.
Please contact us, call on 01604212505 or email hello@beyondtheory.co.uk for more information. We'd love to hear from you.