Customer Service Improvement Programme
Customers do not remember mediocrity. Instead, they remember Wow! moments. However, customers remember Ouch! moments too.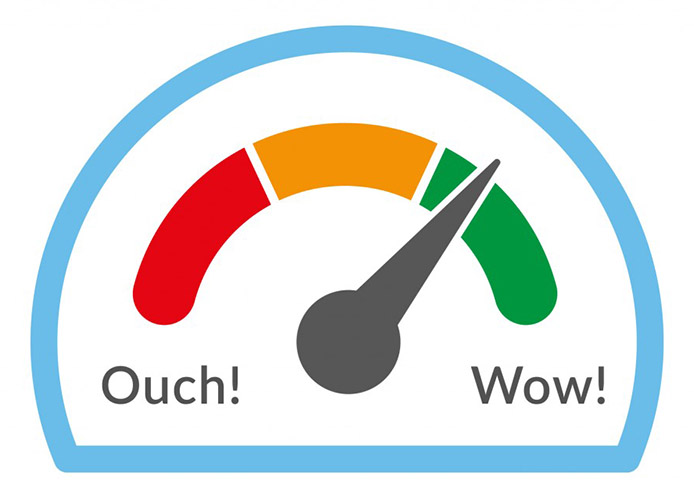 Do you want -
Increased customer loyalty?
Higher value sales?
Fewer customer complaints?
5 Star customer feedback?
Improved net promoter scores?
Our training and consultancy will enable your business to thrive rather just survive.
Customer excellence training courses - available online or face-to-face
Our highly regarded customer excellence training and webinars will immediately equip your teams with the skills they need to deliver the very best in customer service. All of our training and coaching is highly engaging and very practical, including observations and feedback from our expert trainers:
We pride ourselves that your employees will quickly learn new skills from our training and to use later that day.
"I've completed 3 courses with Beyond Theory. An amazing company and approach to training. The productivity, engagement and evaluation that comes during and after our training is extremely positive for me and my team! Can't wait to work with you again…"
Kerry Cane: Sales Manager, Bambino Mio®
Customer service improvement programme - consultancy and training
Our unique Beyond Expectations consultancy and training programme will provide a more strategic approach to enable your business achieve the highest levels of customer service. We'll help you define and deliver the highest standards of customer experience – what we refer to as first class customer service.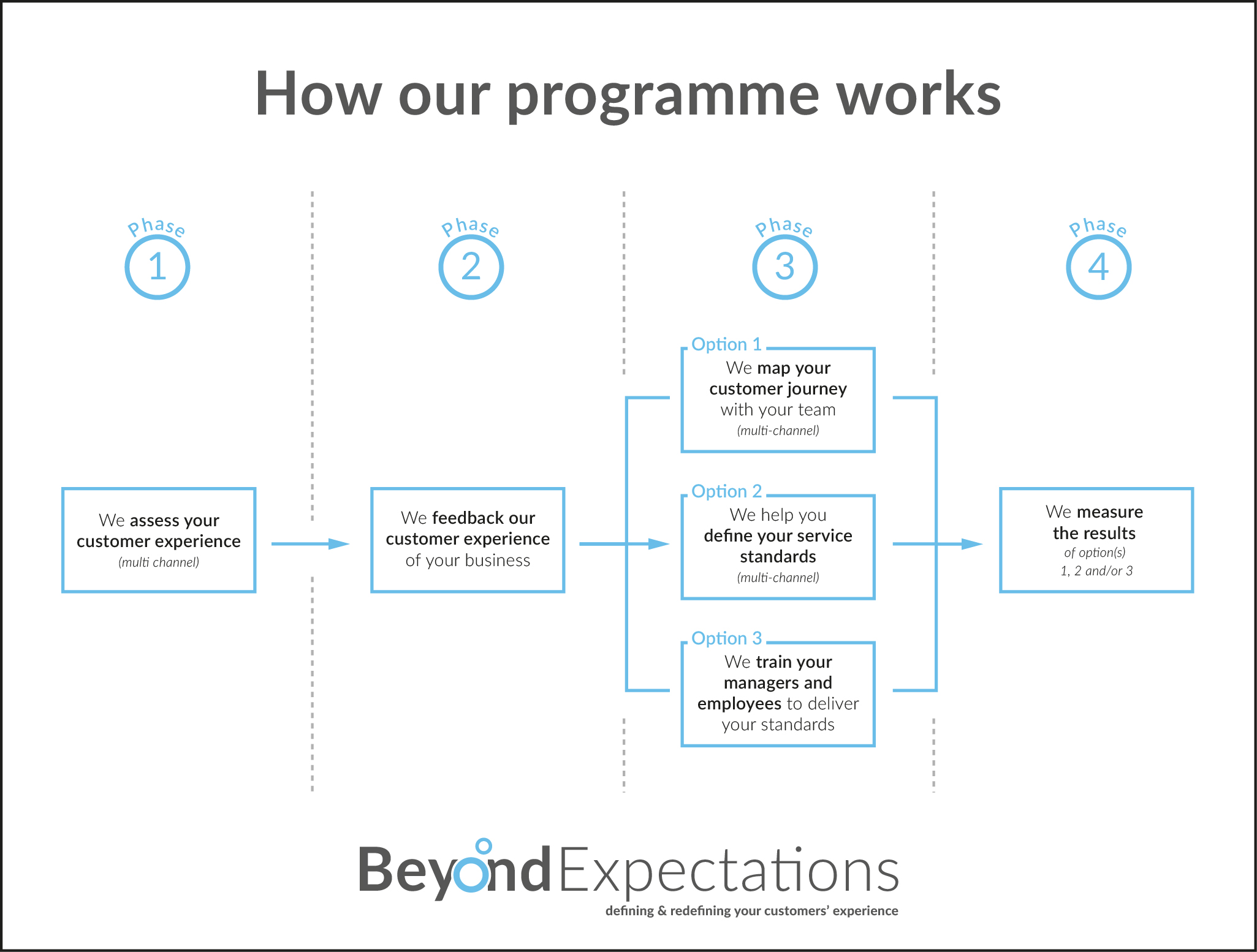 Our Beyond Expectations programme will be tailor-made for your business:
We'll undertake detailed customer experience assessments to assess precisely how your customers feel about your products and services.
We'll help your team map your customer journey, identifying those critical 'touch points' when your customers interact with your business.
Then we'll help you define or redefine your customer service standards, so as to deliver the consistent service that they expect.
We then design and deliver your own training programme to equip your leaders, managers and teams with the skills and knowledge they need to be the very best. Leadership is the key to customer service.That's why we train your managers to coach, motivate and engage with their staff.
Finally, we repeat the customer experience assessments to measure the improvement.We also map the improvement in your customer feedback.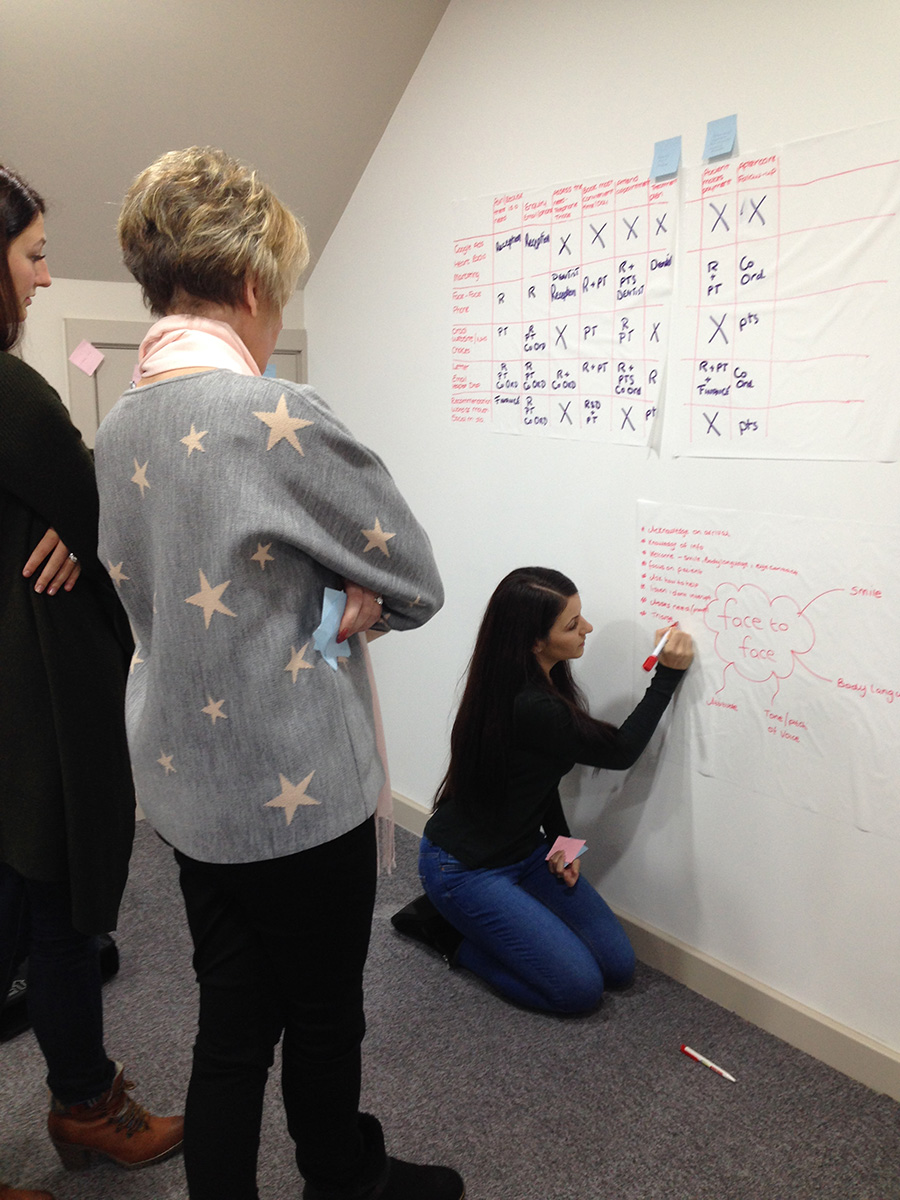 Our Customer Excellence training and Beyond Expectations programmes are self-funding.
Here's why:
Our customer experience assessments will identify opportunities to increase revenue and avoid expensive complaints.
Mapping your customer journey will help you identify gaps where shortfalls in service might occur.
Defining and redefining your customer service standards will let you set the benchmark for your customers' experience.
By equipping your team to smoothly cross-sell and up-sell to meet your customers' needs, you will increase your revenue.
Building customer loyalty and attracting new ones are two cornerstones to building a sustainable business.
Whatever the size of your business, if you want to know more, why not call us on 01604 212505 or send us an email at hello@beyondtheory.co.uk?
Click here for more details of our customer service training courses. We love to hear from you.