Caroline Prout - associate trainer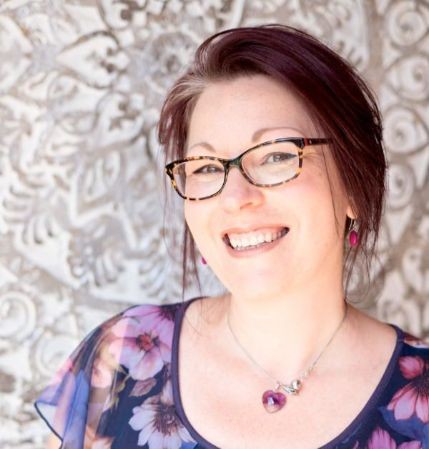 You'll meet and work with me on
---
Resilience and Wellbeing Workshops for your staff. These workshops provide your teams with practical strategies to take back control of their stress levels, build their resilience as well as looking at how this knowledge can be integrated into a happier, stress-free home and workplace.
My background and experience
I began my career as a veterinary nurse, specialising in animal behaviour, whilst also building and running my own successful business as a dog training instructor based in North London.
A move to the Midlands, led me to the charity sector where I spent 15 years in fundraising, raising significant sums of money through building partnerships with corporations with social responsibility awareness, for a variety of causes, including The Woodland Trust and the Wildlife Trusts.
My passion and purpose is helping people reach their full potential and it is this that led to me to retrain in clinical hypnotherapy before setting up my own hypnotherapy and training practice in Northamptonshire, specialising in reducing stress and anxiety. I use my training in neuroscience, hypnotherapy and coaching to reduce stress and build confident, motivated and productive individuals and teams.
As Director of Associates at Inspired to Change I coach and mentor a growing team of Associate hypnotherapists across the country empowering them to help even more people.

My expertise
I chose to specialise in reducing stress and anxiety and build confidence and resilience for others after my own personal experiences. I went through my school and early working life with undiagnosed Dyspraxia, never really understanding why I found things more difficult than others and often finding myself sat outside class so I didn't hold everyone else up. My fear and anxiety of not being good enough drove me to work harder and harder to the point of physical burn out in my 30's and a diagnosis of M.E/Chronic Fatigue Syndrome.
One of the things that helped me the most in my recovery was understanding how our brains work and why that can have such a huge impact on our wellbeing, both physical and mental and this is something I now share with all my clients. Reducing stress and anxiety and building confidence and resilience is something that can be done by everyone, regardless of the situations they find themselves in and it's incredibly empowering to have both knowledge and practical strategies to build on.
My achievements so far
After qualifying as a Solution Focused Hypnotherapist in 2013 I have gone on to help hundreds of people to take back control of their lives. As Director of Associates at Inspired to Change, the leading provider of Solution Focused Hypnotherapy in the UK, I am incredibly proud of our award winning team of therapists that support individuals and businesses across the country. In 2017, despite the fact that all our therapists run their own businesses and are scattered across the country, we won the award for Happiest Team in the UK. Inspired to Change Associates are a team that puts happiness, mental health and wellbeing at the heart of our working life and because we do this we are best placed to support people with stress and anxiety both at home and in the workplace.
Along with my role at Inspired to Change I am also a qualified hypnotherapy supervisor and I run Continual Professional Development training for other hypnotherapists across the country.
What makes me tick?
For me, life is all about creating the right environment for others to thrive. Whether that is my team of Associates, my clients, the businesses I work with, myself, or my own animals (I have lots!). I am a very creative person and that comes through in everything I do, whether that's in how I help people to find ways to improve their lives, educate people about how their brain works or getting covered in paint in my garden art studio!
Why I feel investing in people is important
Whether we are an employee, employer, or self-employed the potential of our businesses can only be fulfilled through the growth of people. When people grow, businesses grow. I was extremely lucky in my 20's to find myself working for a charity that firmly believed that growth was more than just practical skills and whilst they did send me on training to improve my skills with spreadsheets etc they also enrolled me with a business coach. This experience was a big eye opener for me and started a learning journey that continues for me today. I am incredibly proud to be part of that journey of growth for many people that I meet through my work.
Something else about me
As an ex-veterinary nurse, it will be no surprise that I love animals! Animals have always been a hugely important part of my life and I continue to learn more about us humans and our reactions from the animals I live and work with. At home I have 5 cats, 7 ducks, 7 chickens and 2 tropical aquariums and you'll often find me on Equine Facilitated Learning workshops. People often ask me how I went from working with animals to working with people as it seems so different. But we learn so much from how animals interact and respond without the spoken word that is so relevant and helpful to ourselves that it's not such a big leap after all!
You can find out more about Caroline and Inspired to Change at www.inspiredtochange.biz