Customer Excellence Plus Training - available face-to-face and online
Take advantage of our customer excellence plus training. This is a minimum half day module and will be designed around your business needs.
Building on our customer excellence CORE© session, this module focuses on using the Strength Deployment Inventory® (SDI®) to enable delegates to identify their motivational values and how these impact their behaviours. The session also covers how people handle conflict. By undertaking our training, you and your team will be able to: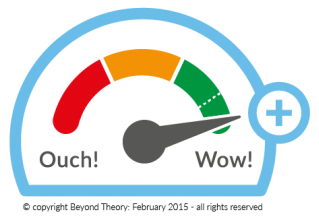 Identify the motivational values that drive behaviours
Discover strengths and overdone strengths
Apply learning on how to work as a team and with customers
Improve conflict handling skills
All of our training is highly interactive with a sense of fun. We use:
High quality video as best practice examples to follow
Group discussions
Individual exercises to ensure participation levels are high.
We also ask each of our participants to action plan to implement their learning. The quality of our training is underpinned by the fact that we only use materials purchased from Personal Strengths Publishing in our SDI® training.
See our testimonials and case studies for evidence on how our training has made a real difference. Our customer excellence plus training also pays for itself through:
Increased business from delighted customers who come back, spend more and tell their friends to do the same
Enhance your reputation as a deliverer of great customer service
Less time spent on complaints
Reduced spend on discounts and compensation
Contact us to discuss how we can raise the standards of customer service in your company. We will design and deliver your training to meet the needs of your business. We'd love to hear from you.