12 touch points for managers to engage with their employees
Research from the Engage for Success movement tells us that those companies and organisations that consistently engage their people perform the following actions and perform them well:
Provide employees with leadership that acknowledges the past, recognises current challenges and communicates the future.
Have managers that enable their employees to perform at their best by giving them to direction and support that they need to succeed.
Encourage employees to voice their ideas and concerns, and listen to take action when and where appropriate.
Act with integrity by communicating and live their values when times are hard as well as when times are good.
So what are the touch points that managers have to use their leadership skills to engage their employees? Take a look at our graphic below – the opportunities are many and varied: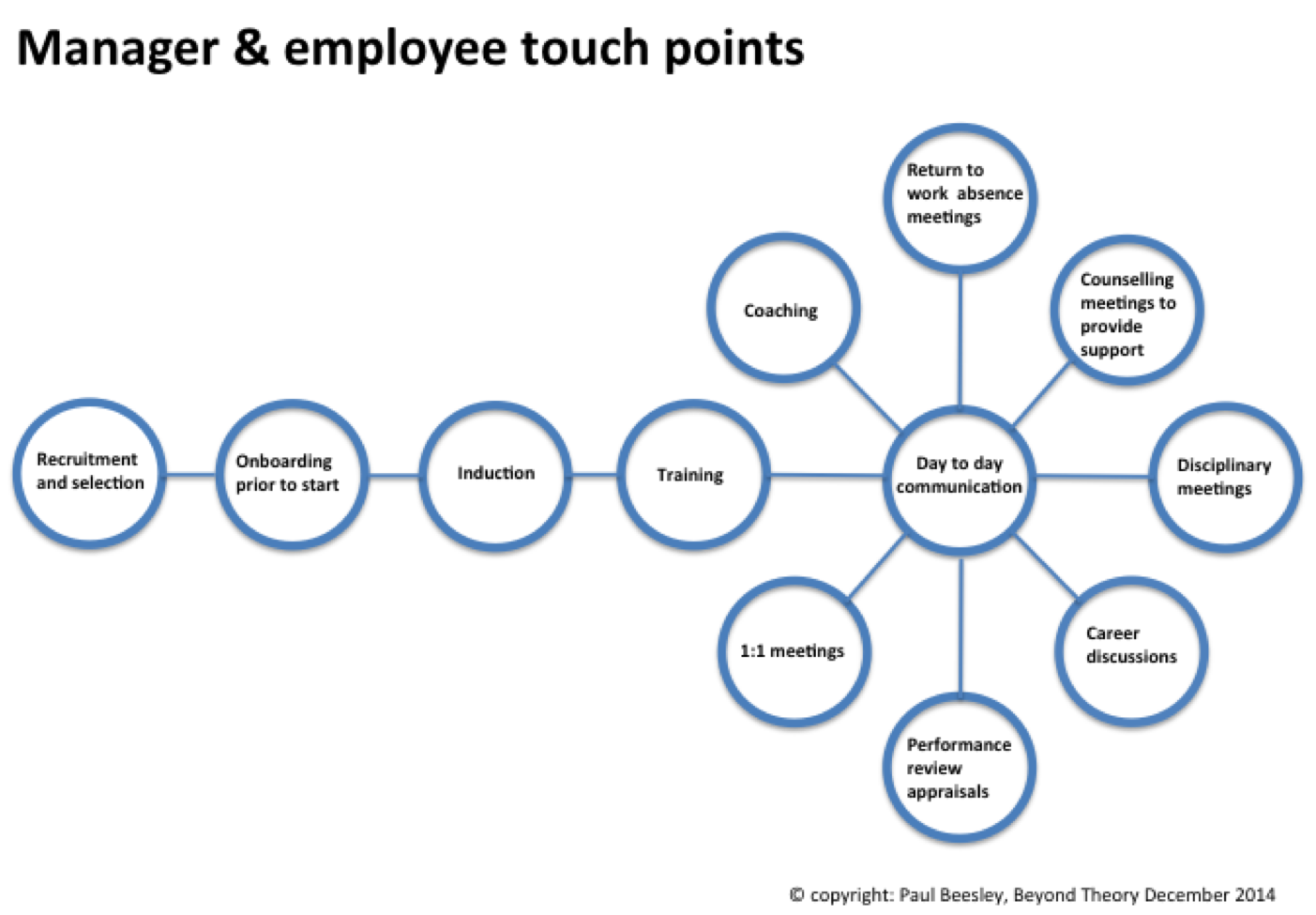 Outside of the day-to-day communication with employees, you may recognise these as HR or people processes. But these are touch points that are far more than processes. These are opportunities to engage with employees; to train, coach, counsel and correct performance behaviour. Every opportunity is an interaction where managers have the choice to be engaging or otherwise.
Ask yourself how well do you and your fellow managers approach and handle these touch points. Do you view them as simply a process to go through or do you see how they can be used to positively influence an employee's view of your company or organisation? Maybe even ask yourself how your employees view these touch points – do they zap or sap energy?
Managers are the lens through which employees view their company or organisation. Managers therefore need to use engaging behaviours at each of these touch points for the benefit of their employees, their customers and their employers and stakeholders. And of course themselves.
Senior consultant, Beyond Theory: business training & coaching
---