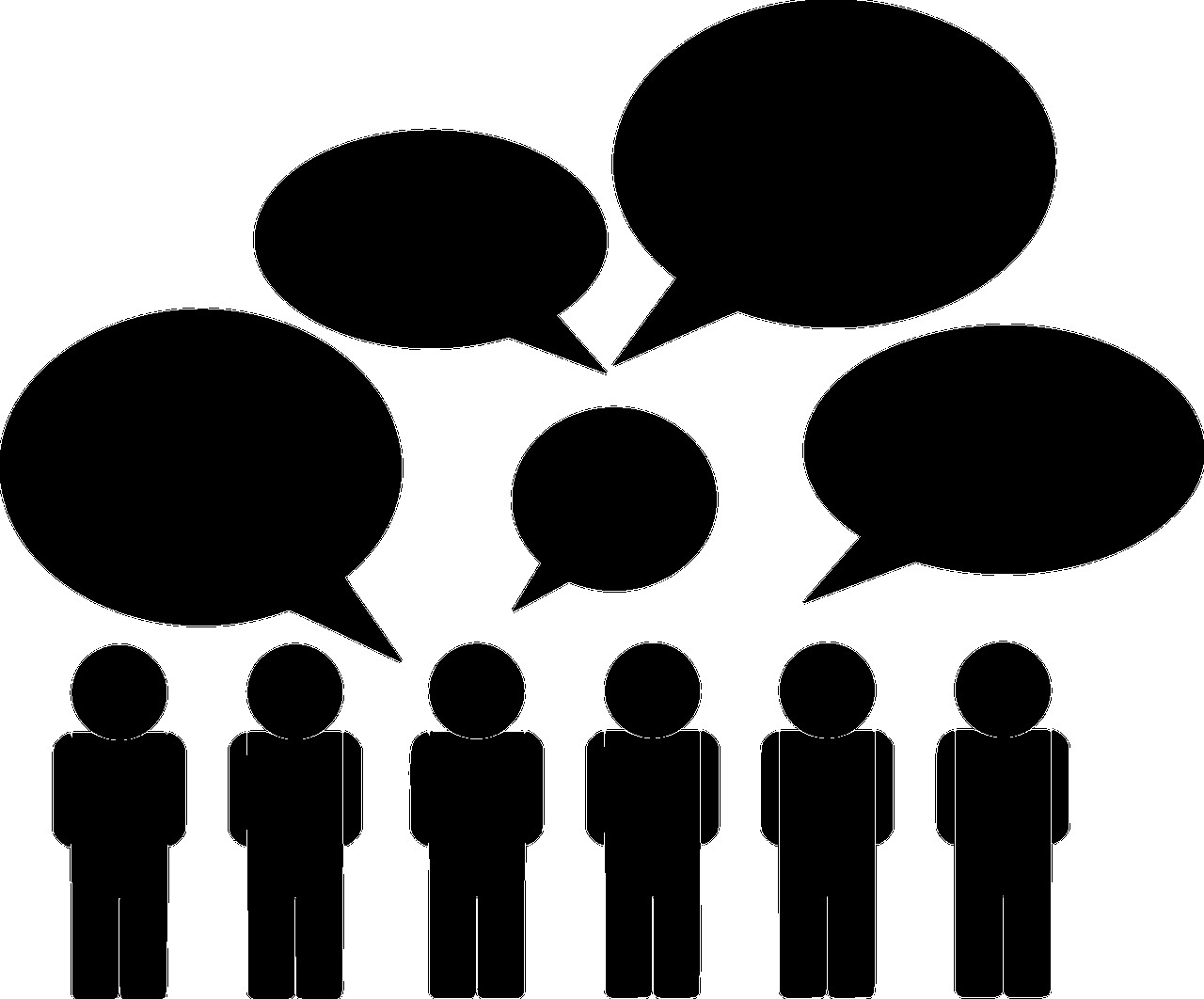 Listening is far more than hearing
Listening is a key part of employee voice
Giving employees a voice is a recognised driver to increase employee engagement. People need to feel they can contribute ideas and improve things that aren't working. Listening, rather than just hearing, is therefore essential. 
Encouraging employees to give their views can be done in many ways. Here are a few:
Annual employee surveys
Appraisal interviews
1:1 meetings
Daily check-ins
In addition to these traditional methods more and more companies are now using online communications platforms such as Slack to share ideas, present challenges and provide feedback. This is something we already do here at Beyond Theory.
However, whichever method we choose we need to make sure that these opportunities are not hijacked by ourselves as managers. For example whether a survey, online or face-to-face our communications need to remain two-way. This is easy to say yet hard to do when managers are pressured for time, eager to get things done and distracted by other things. It's tempting to think that one-way communication is the quickest way of getting things done.
So what can we do to make sure our employees are listened to? Here's a checklist to help you to actively listen rather than just hear:
Look to see and understand things from the other person's perspective – demonstrate empathy. You may not feel the issue being raised as important. However, for the employee this may well be a different matter. Avoid making assumptions. You don't have to agree to empathise.
Take in and acknowledge ideas, suspending your judgement and responding appropriately. As the manager your expertise may be undeniable but sometime different angles can offer different options. Be prepared to put your ego to one side.
Avoid distractions. This point relates to emotional as well as physical distractions. Put the phone away, close the computer screen and if necessary shut the door. Focus on the person you are with rather than the person you've just dealt with or your next appointment. Be present and in the moment.
Pay attention to body language and tonality, how things are being said rather than just what is being said. This means your body language and tonality as well as their's. Our physiology not only gives of huge communication signals but also impact how we communicate verbally. Be upright and alert rather than laid back and casual.
Listening is not always easy. It takes time and effort. But it's important to ignore. Time and time again employees complain that they are not listened to.
These tips will help you engage with your employees. Your team and your customers will thank you. Higher levels of employee engagement are proven to increase service levels, productivity and profitability. Listening to and acting upon employee voice will help.
Paul Beesley, senior consultant, Beyond Theory
---