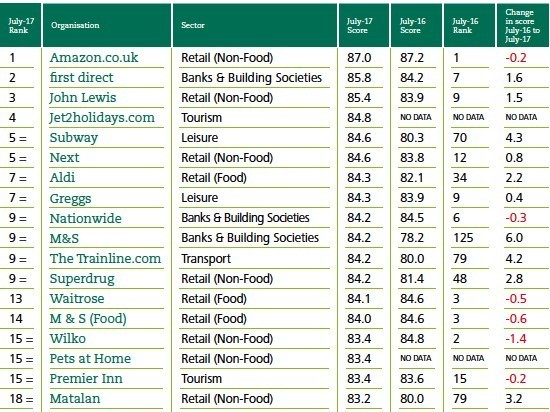 Welcome to National Customer Service Week
For us, everyday should be focused on delivering the very best customer experience. However, each October the Institute of Customer Service highlights the importance of customer service through National Customer Service Week.
It's well known that customer service improves customer loyalty, increases brand advocacy and delivers higher business performance. So what can you do to embed high levels of customer service across all levels of your organisation?
Here are some of our top tips that are drawn from our own research and working with many organisations across the UK:
Be consistent. Customers like to be made to feel comfortable and often baulk at nasty surprises. Make sure your processes are consistent and do the basics brilliantly.
Be organised. Ensure all your teams know your products and services inside out. Inspire confidence in your customers.
Take responsibility. If and when things go wrong then own up and put things right. Take away the customer's pain as soon as possible and then conduct the autopsy.
Be exceptional. Yes, first impressions count but make sure you look for opportunities to create a lasting positive memory for all of your customers. Only then will they come back for more and tell their friends and family to do the same.
Delivering the very best customer experience is not pink and fluffy. Delivering the best customer experience needs to be part of your business growth strategy - not just this week, but every week…!
For more details of our customer service improvement programme please visit this page.
To learn more about our unique approach to customer service training please visit this page.
Paul Beesley, senior consultant, Beyond Theory
---