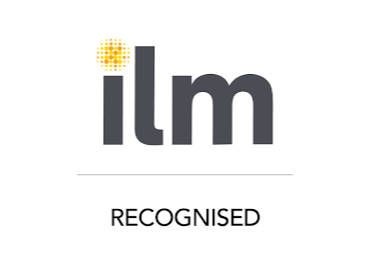 Engaging Leadership Training Programme - available face-to-face and online
Our Engaging Leadership Training Programme is a leadership development training programme is designed for managers to develop their knowledge and skills to become an engaging leader. Being an engaging leader increases employee motivation and engagement and raises levels of customer service.
We deliver this programme to management teams within companies and organisations across all sectors, enabling them to learn together to deliver their employer's vision, values and goals. Our Engaging Leadership Training Programme gets fabulous results.


To see the ½ modules that can be included in your Engaging Leadership training programme please click here.
We will design and deliver your very own training programme based on your business needs.

(Please note that a minimum of 9 half-day modules are required to achieve ILM Recognition.)
On successful completion of the Engaging Leadership Training Programme, you will receive a digital credential that is customised to the programme you have completed alongside in addition to your ILM Recognised certificate. Digital credentials are data-rich representations of knowledge, skills, or behaviours developed through the training programme. What's more, they are verifiable and trackable, and they allow you to share your achievements electronically and via digital platforms such as LinkedIn and social media.

Because the programme is recognised by the ILM there is an element of assessment. This is conducted in a practical and supportive way, whilst assessing how you have applied your learning. Assignments (in the form of action plans and video blogs) will be set at the end of each module with feedback provided by your trainer.
Throughout your course you will receive complimentary access to The Institute of Leadership & Management's studying membership. Access to studying membership will open doors to a range of resources that will help continue to develop your leadership skills, boost your confidence further and enhance your learning experience. These are expertly curated online resources and include interactive tests, guides, journals, webinars, blogs, podcasts and free leadership events.


About the ILM
This training programme is both recognised and quality assured by the ILM, who are global leaders in leadership & management learning excellence and quality.

The ILM's purpose is to enable people and organisations to develop their leadership skills for personal and economic growth. They do this by helping employers and training providers to develop, assess and accredit leaders with the right blend of skills to make a real difference in their organisation and beyond.
For more information on the ILM Recognised click here.

Please contact us on 01604.212505 or hello@beyondtheory.co.uk for more information. We'd love to hear from you.