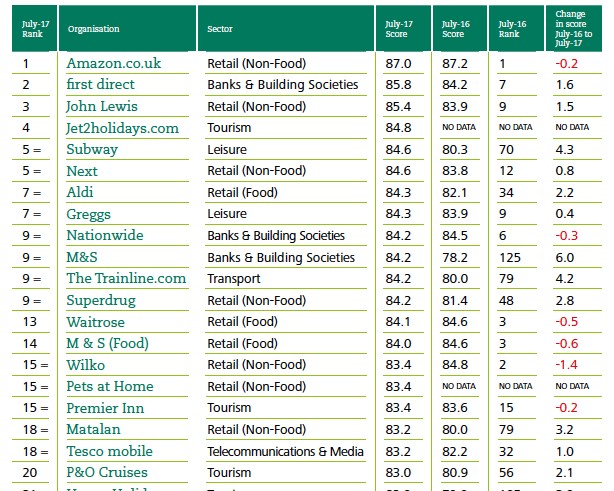 Supermarket wars! Aldi leads the way in customer satisfaction
A couple of weeks ago the Institute of Customer Service (ICS) published its latest 'state of the nation' report. It's a great read. The UK Customer Satisfaction Index (UKCSI) is an established barometer to measure the trends in customer service. One fact I quickly picked out was that Aldi now lead the way in customer satisfaction in the supermarket wars. Waitrose and M&S Food have been over taken by this challenger brand. So being successful is not just about price points.
The UKCSI provides a list of the top 50 companies for customer satisfaction. This extract shows the top 50 in July's UKCSI.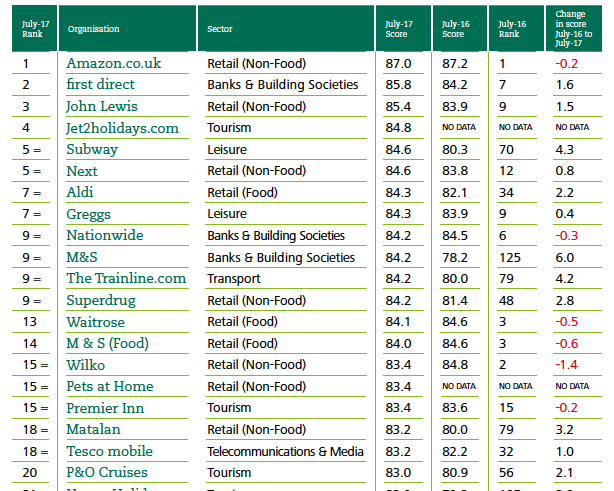 Any surprises?
The UKCSI report goes on to state what separates the top 50 from the hundreds of other companies who are covered in research. According to the report two key things separate the top 50 from everyone else:
How complaints are dealt with.
How telephone communications are handled.
Here's a summary provided in the UKCSI report.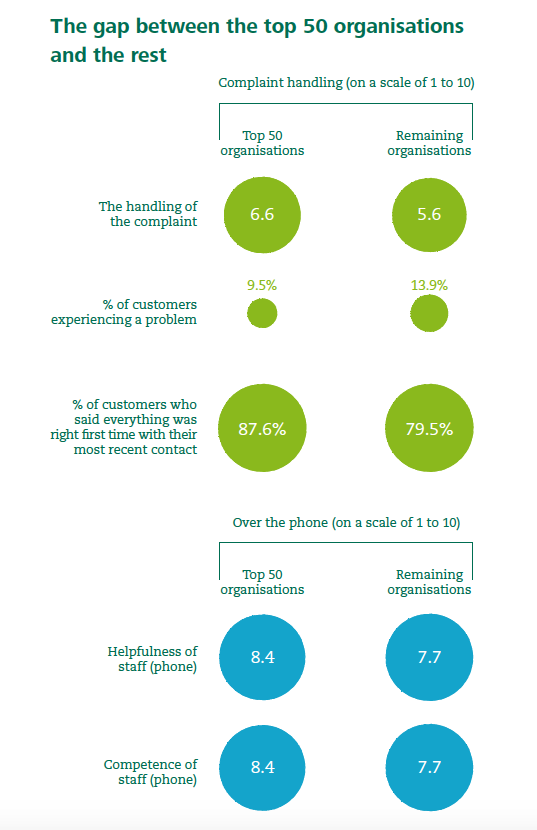 It's important to note that those in the top 50 have fewer complaints in the first place. Getting it right first time is still the place for everyone to aspire to. Other research we have access to tells us that only 1 in 26 customers actually complain. Most people just vote with their feet.
So how does your company or organisation compare to the UKCSI? How well do you deal with complaints? Are all your telephone calls dealt with in a professional way? What can your company learn from those organisations that lead the way in delivering the very best in customer satisfaction?
Taking time out to understand the UKCSI report is highly recommended. Let me know if you'd like a copy – I'll gladly email one on to you.
Staying on top of your customer service levels remains as important as ever. For details of our own customer excellence training please take a look at our customer service improvement programme.
Paul Beesley, Beyond Theory
---