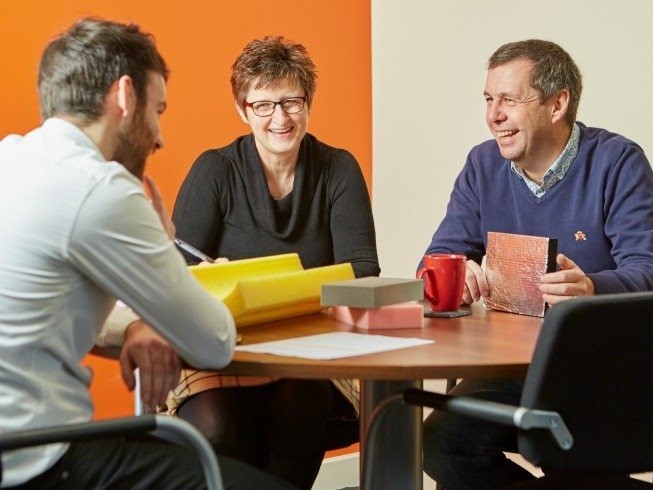 Creating an Employee Engagement Strategy and Making It Work
This month we've invited Duncan Geddes, managing director of Northamptonshire-based Technical Foam Services to share his story as our guest blog:

In June 2017 we began our journey to create an engagement strategy to further motivate and enthuse our team at Technical Foam Services. We convert foam into a fabulous range of products, some of which you may well have in your own home. Following a buy-out, I spotted opportunities to further grow the business from our current £4m turnover. However, I realised I couldn't do this alone. I needed to galvanise my management team and create a vision and set of values that would set out our own path to success.
We engaged Beyond Theory to help facilitate the process. A few workshops later my management team and I had created the focus of what we needed to elevate our business to the next level. Our vision and values were ready.
We next undertook a training and coaching programme over the following months. This was to ensure we, now as a leadership team, had the attitudes, skills and knowledge to bring the vision and values to life. We completed the course, delivered by Beyond Theory on our own premises. It was themed on engaging leadership, highly practical and challenged our existing approaches and ways of working.
The next step was my most courageous. I felt the need to gauge how my whole team at Technical Foam Services were feeling about working in our company. More importantly I felt the need to make sure they had a voice, not only to raise concerns but to offer their own views on how things could be improved. The survey, facilitated by Beyond Theory, ran in March and the results were made available in April 2018. Our response rate was a credible 65% - not bad for our first attempt and acknowledging that xx% of our workforce has English as their second language. On 20 June I formerly delivered the results at an all-company meeting.
Well, talk about a successful buy-in!! I invited all the employees to join me at lunchtime to have an open discussion about the results of the employee engagement survey. In essence I wanted to know what we could do to 'make things better'.
 
It was absolutely superb, every single employee attended. We put the answer machine on, all sat down in the canteen, and had the most brilliantly open, positive, lively and enjoyable debate! For me and more importantly, it was that the spirit within the room was just so positive, everybody completely understood what we are trying to achieve. I could see everybody felt comfortable with talking and expressing their views, it was a really relaxed and informal environment. Here's what was agreed:

Establish a Works Committee, with at least six employees from throughout the company who'll meet every 6 to 8 weeks to discuss staff welfare, how to improve etc.
Vending machine in canteen, soft drinks & confectionary
Air conditioning, factory and offices
Additional lockers
Two picnic benches for outside our factory
Fresh fruit, every Wednesday
Clear spiders from outside (yes, I've learnt it's the small things that matter)
Modernise canteen, new flooring, walls, kitchen area, seating, lighting, TV
Update toilets, and to consider additional toilets for the factory area
Company t-shirt for every employee
Summer family BBQ
Quarterly newsletter
Company Christmas trip to a London market, early December, each employee to have two places
This is still very 'fresh', so my plan is to collate all the comments over the coming weeks and then instigate a plan of action. This will become our employee engagement strategy. The creation of our Works Committee will help drive change and implementation of some of the above ideas, which enables us to really move forward on this. I acknowledge that the momentum created now needs to be supported and maintained. This is now the challenge that my leadership team and I need to meet and deliver upon. 

Business is booming. The buzz that our training, coaching and survey has created is amazing. On top of this we've just heard that we've made the final of the Employer of the Year Award at Northamptonshire Business Awards. I sincerely want Technical Foam Services to be recognised as a great place to work as well as great to do business with. And guess what, so does everyone else who works here. I also think our customers will feel the benefit of this too. How about you?


Duncan Geddes
Managing Director
Technical Foam Services


---