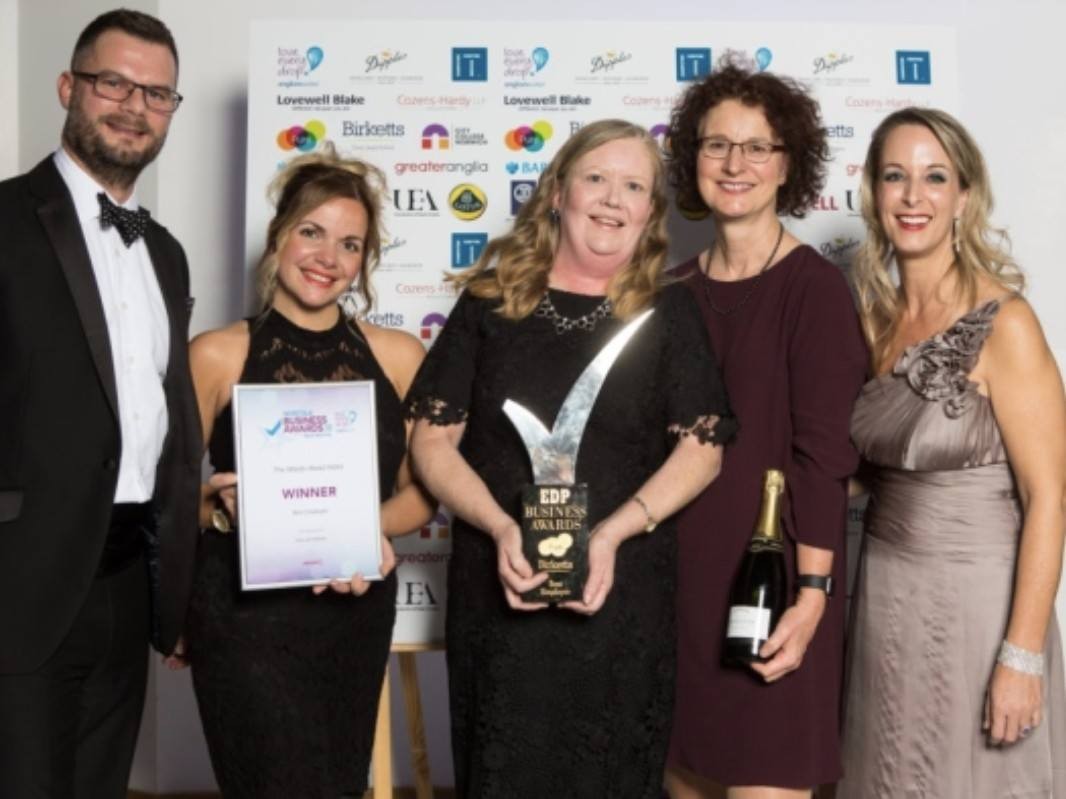 More evidence that employee engagement works..!
At Beyond Theory our message is simple - it's 'look after your people and they'll take care of your business'. So we were delighted that see that our clients The Maids Head Hotel have been recognised by winning Norfolk's Best Employer Award 2018.
This hotel has been welcoming guests in Norwich since the 11th Century and now their leadership team has been recognised as the best local employer. Over the past four years this hotel has undergone a massive refurbishment programme, their employees have been part of that transformation too.
Initially we worked with their senior leadership team to create an engagement strategy. A number of workshops were held to create an engaging vision and a set of values to excite their teams. We supported The Maids Head in reviewing their performance appraisal process, giving it a light touch but clearly referencing their vision and values. The secret of any successful engagement strategy is to make it engaging – more carrot and less stick.
Having an employee engagement strategy is one thing, executing it is another. As preparation, each of the senior leaders undertook our ILM accredited Customer Service Leadership training. Bespoke designed and delivered on site, the course focused on the attitude and skills required to bring the vision and values to life. Team members were not ignored either – each undertaking our Customer Excellence training on how to deliver the very best guest experience.
The vision and values were formerly launched by the leadership team in the summer of 2017. The event was highly engaging giving time for all employees to understand the plan and asking for their contributions to bring it to life. Regular newsletters followed along with 'vision and values awards'. The vision and values became visible on the upgraded website.
The senior leadership team are not resting on their laurels. As Trip Advisor ratings continue to improve (now #3) the hotel refurbishment programme continues and so does the hotel's investment in their people. The deputy managers are now undertaking their own leadership training and the vision and values awards continue to recognise those employees who deliver the very best performance. The hotel's newsletters include some lovely touches – e.g. employees who have recently had new arrivals in their families and birthdays.
The hospitality industry is not renowned for being highly paid or highly regarded. However, The Maids Head Hotel is clearly bucking the trend. Look after your people and they'll take care of your business.
Paul Beesley
Director and senior consultant
Beyond Theory

---