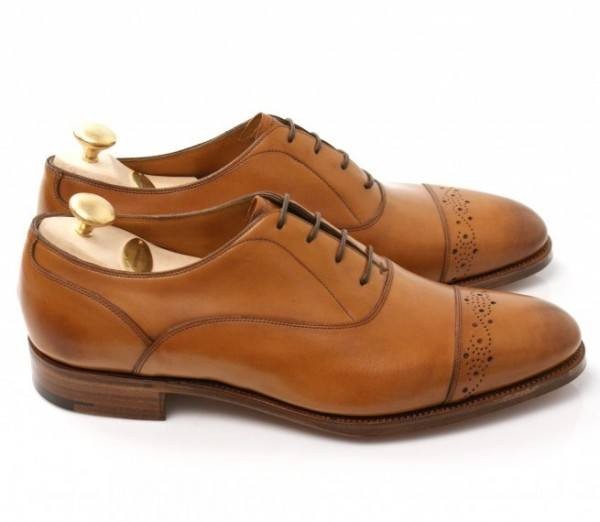 Premium brands require a premium service
Northamptonshire has a proud history in the boot and shoe manufacturing industry. Long gone are the days of mass production. However, many premium brands remain in the county producing high quality footwear. Brands such as John Lobb, Edward Green, Jeffrey-West, Crockett & Jones, Church's, Loake and Barker are good examples of this.
I made a spontaneous visit to a store in Northampton's town centre. The range of shoes caught my eye. Many of the brands that I have already mentioned were on sale. Not cheap, but very high quality. The shoes provided a real Wow! moment.
I asked the sales assistant for help. I asked what materials the soles were made from. He said he didn't know. He added that 'they could be made from plastic or leather'.
I then asked the assistant if the soles could be repaired. He said that he didn't know that either. However, wanting to help he suggested that if I visited the nearby Timpson shoe repair shop they will be bale to advise me.
Throughout our conversation the shop assistant's manner was very pleasant. He really wanted to help. I could see his embarrassment by not being able to answer my simple questions. His product knowledge was acutely poor. A real Ouch! moment.
I am sure if the premium brands being sold knew of the poor level of product knowledge then they would be horrified. So who is to blame?
 The brands?
The store management?
The individual?
My view is that each party has a role to play in terms of equipping with the right knowledge and skills to do the job. The sales assistant requires energy to find out what they need to know. However, the brands and the store management also have a responsibility to induct, train, coach and monitor the levels of service given. Failure to do so simply erodes the whole customer experience and damages the brand values. Premium brands require premium people to give premium service.
So, did I buy the shoes? Yes, I did. My own product knowledge saved the day. However, I'll choose a different place to shop next time.
Paul Beesley, Senior Consultant, Beyond Theory
---