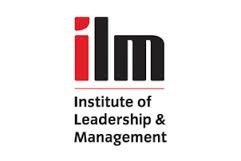 The importance of standards in business
We know it's not just about output: it's about quality too.
So how do you decide how to measure and evaluate your performance? What standards do you use to measure quantity and quality? How do you benchmark your standards with your industry's standards?
At Beyond Theory we have been delivering high quality leadership programmes and other business training for some time now. Our customers expect and trust us to provide business training and coaching to the highest standard. To ensure this happens we have our own quality assurance processes. These processes help us to learn and improve for next time, in addition to keeping what we do well.
But we've decided that our internal quality assurance wasn't enough. Therefore we decided to have our leadership and management training be endorsed by the Institute of Leadership and Management (ILM). The purpose of this recognition is to ensure that our training and coaching meets the required standard of an internationally recognised brand. We received our approval from ILM this week and we're highly delighted.
As we move forward we will welcome the external scrutiny that the ILM will provide. This will also reassure our customers that when they invest in our consultancy, training and coaching our standards will not just be our own but they will be benchmarked with the Institute of Leadership and Management. Being an approved training provider with ILM complements well our strong relationships with Chartered Institute of Personnel & Development (CIPD) and Engage for Success. Everything we do is covered by the CIPD's professional code of conduct.
Paul Beesley, senior consultant at Beyond Theory.
For more information on our ILM endorsed leadership and management courses please contact Paul on 01604.212505 or email him at paul@beyondtheory.co.uk.
---