So when do I email my customers?
Email marketing does work - but only if it's done properly.
Please see the data below so you can consider when best to schedule your email marketing campaigns. Of course, these graphs only say when emails are opened so you'll need to work on your follow up actions to get your best results.
Contact us for more information on how effective communication will improve your business, team and personal performance.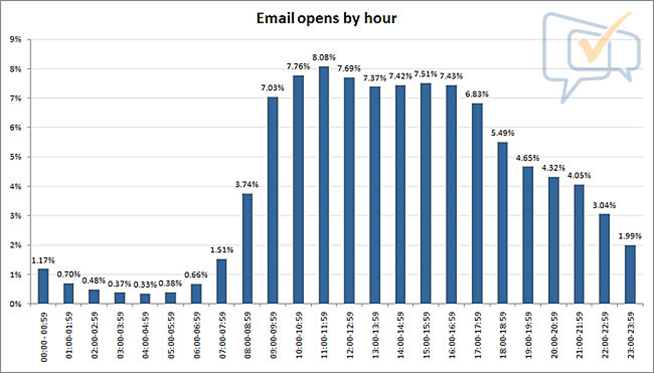 (source: © Sign-Up Technologies Ltd)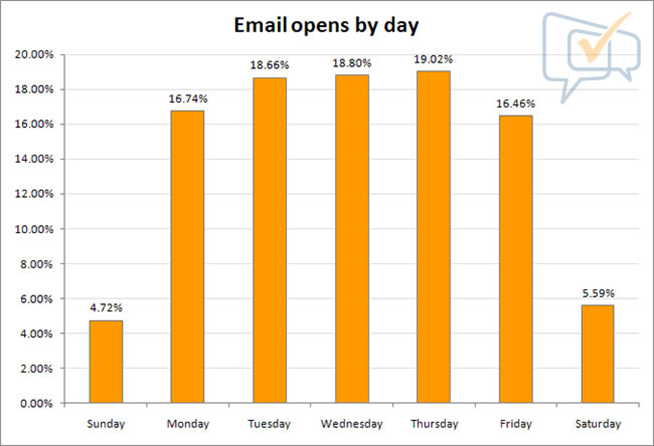 (source: © Sign-Up Technologies Ltd)