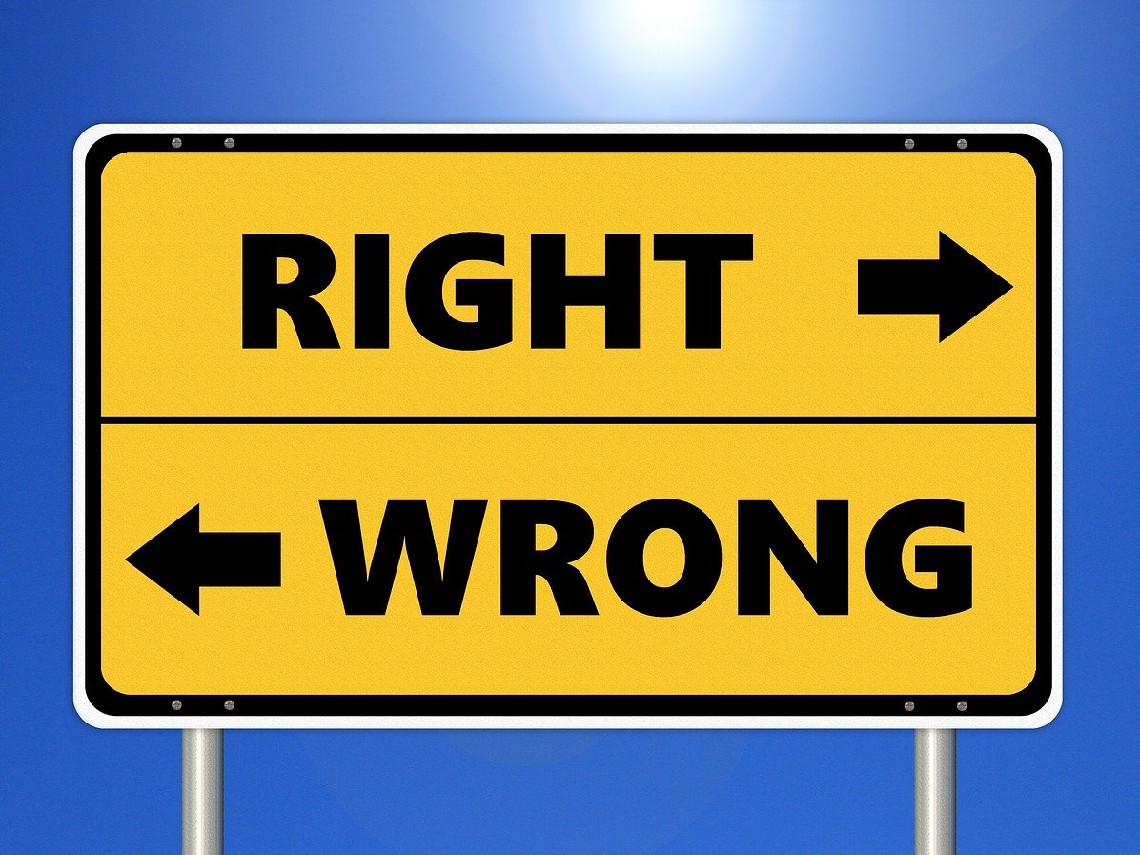 The Only Way Is Ethics
It's no secret that attitudes are changing. In the past few weeks the Institute of Customer Service has published their research which shows the importance that ethics are now playing in the decision-making process of customers*. But it's not just customers that are influenced by the reputation of a company. Employees, both existing and potential, are now becoming even more selective in who they choose to work for.
In terms of business ethics, customers and employees are looking for companies and organisations who look after their people, pay their taxes and help look after our planet too.
Since we created Beyond Theory in 2012, with the UK economy still technically in recession following the aftermath of the financial crisis, we've been consistently helping companies and organisations of all shapes and sizes improve their levels of customer service and productivity. At the heart of our work is establishing or refreshing our clients' core values and then bringing these to life – e.g. from screensaver to culture, from poster to people, from strategy to reality.
All of our leadership courses focus on creating a purposeful, values led customer-centric culture that employees and customers buy in to. Our focus is on making people feel good, so they deliver the all-important Wow moments to customers and, if things do go wrong, being able to turn Ouch! moments into Wows. Our message is simple – look after your people and they'll take care of your business.
Here's a survey undertaken by the Institute of Business Ethics published in October 2019 highlighting the trend of ethics in business today in the United Kingdom: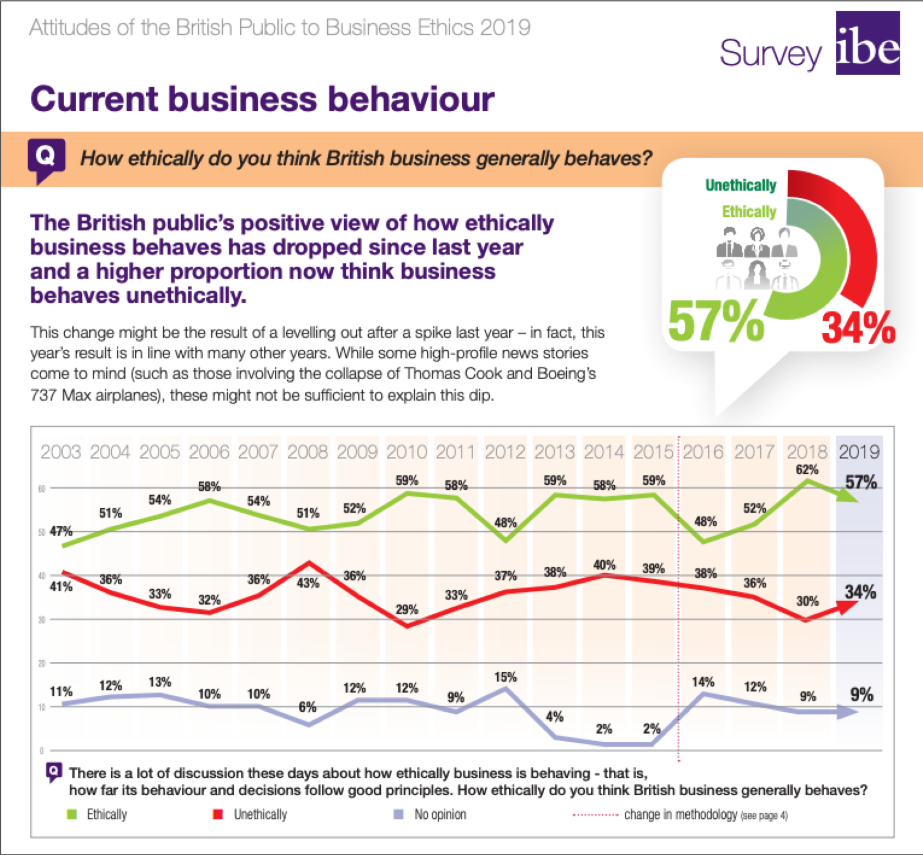 So, is it time for you to refresh your company's values and behaviours to reflect what your customers and employees are expecting?

For example:
Has your company grown to the point where you now need to re-focus on how your values reflect your brand as an employer as well as a service provider?
Do you need to undertake a reality check on how your company culture is developing?
Do your company values speak to your customers and employees about the key ethical issues of today?
As well as our acclaimed ILM accredited leadership & management courses, customer service workshops and bespoke employee surveys, we deliver free seminars too. If the topic of business ethics interests you, then why not attend our Only Way is Ethics seminar on 21 April 2020. We're also exhibiting at Northants Chamber Business Exhibition on 13 March 2020.

Paul Beesley
Director & Senior Consultant
Beyond Theory: business training & coaching
(*source: UKCSI – January 2020)

---