Rhiannon Stafford – Associate Trainer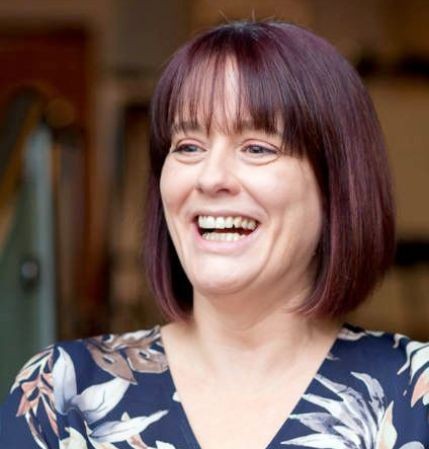 You'll meet and work with me on
---
I deliver our leadership and personal development modules. I'm a firm believer that you can't make people change their behaviour. But if you adapt your behaviour, you're likely to encourage different behaviour from other people. So, I'll help you think about how you can adapt your behaviours and actions to get the best results out of other people
My background and experience:
I am a huge people person, who spent the last 20 years of her career working in HR and leadership development for large corporate companies. I had some amazing experiences where I was trusted, empowered, delivered a fantastic job and felt awesome! I've also experienced the opposite. I've been micro-managed; told I wasn't good enough and didn't "fit in"; and generally delivered some pretty poor pieces of work. But all of this experience has taught me a lot about myself, how others can get the best out of me and how I can manage myself, so I can perform at my best.
My expertise:
I love working with growing businesses to put the humanness back into the workplace. I do this by developing leaders who really know how to get the best out of their people. Well, I genuinely believe that people are awesome, and have the potential to grow and be the best version of themselves. And by developing great leaders and inspiring cultures we can unleash that awesomeness.
My greatest achievements so far:
Having the courage to step out of the corporate world and work for myself doing what I enjoy the most - coaching, training and facilitation. Once I realised I could do that - there was no stopping me! I've completed a half marathon and a Super Sprint Triathlon and learnt along the way that I CAN run. My greatest achievement is closer to home though. Being a mum to a wonderful teenage daughter and three bonkers cats which makes for a busy, yet loving home.
What makes me tick:
Aside from a nice bottle of wine and a bar of fruit and nut chocolate? Interestingly I love my exercise, regularly going to the gym and running with friends. Pushing myself out of my comfort zone and realising how fun and invigorating it is to try something new and learn new things.
The companies and organisations that I admire most:
Are those companies who do what they say they will do. Are honest and trustworthy. No organisation is perfect, they all make mistakes and I don't hold any organisation up on a pedestal. The best are those that admit their mistakes, take responsibility and deal with it!
Why I feel investing in people is important:
Let me rephrase that question - why would we NOT invest in people? On a human level - we're investing in ourselves and our colleagues' lives and wellbeing. And on a business level we're investing in the people that speak to our customers and represent our businesses. Who wouldn't want to improve their business' performance and their own - and colleagues - wellbeing?