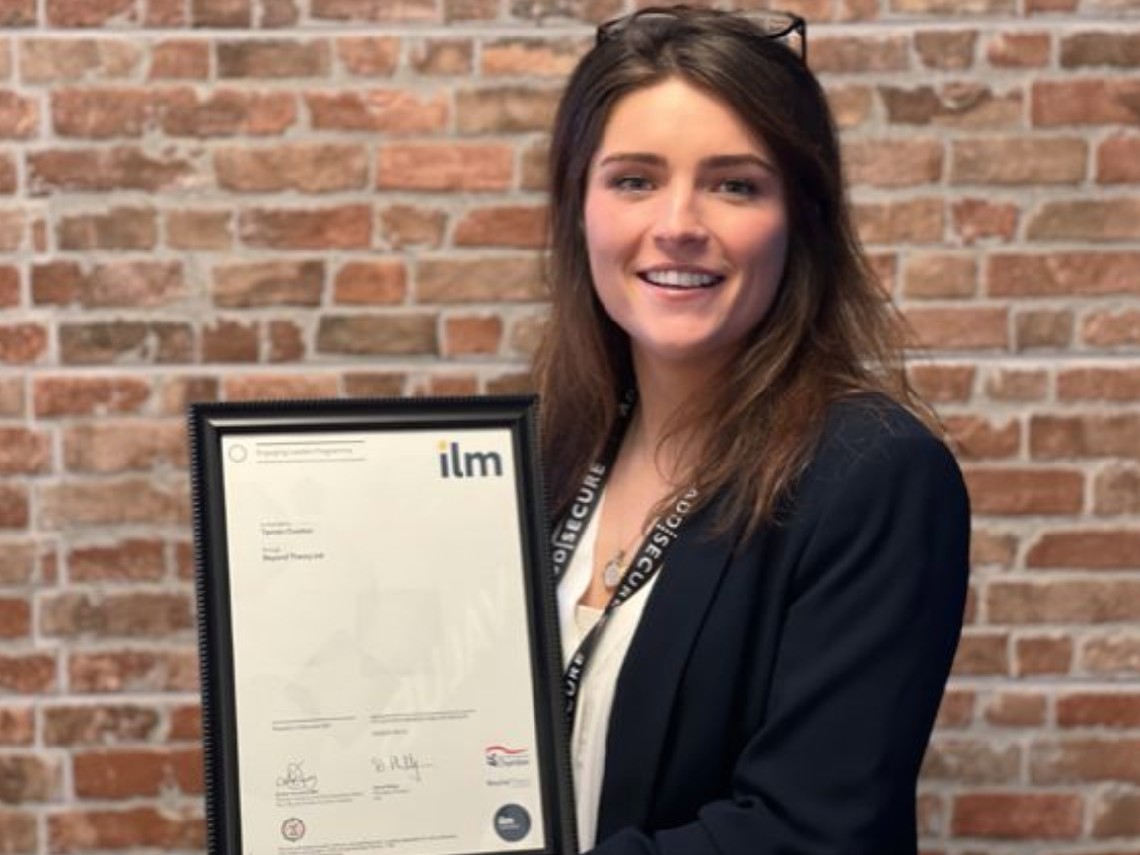 Recognition is important for us at Beyond Theory too - ILM Recognised training
Earlier this year we achieved the new and highly regarded ILM Recognition status. So what does this mean for us, our clients and, of course, our course participants?

We know that recognition is very important in terms of motivation. On our:
Leadership and management training courses we often talk about how recognition, given in the right way and for the right things, makes people feel valued.
Customer service training courses, we often talk about the value that positive feedback provides.
Employee engagement surveys we always encourage our clients to find out whether their employees feel that they receive enough recognition. So how about us at Beyond Theory?
When the ILM (which is part of City & Guilds) contacted us about upgrading our bespoke training programmes from ILM Endorsed to ILM Recognised we jumped at the opportunity. We knew that our clients and their learners (i.e., our course participants) would value this form of accreditation. Having worked with the ILM since 2014 we know the appetite for accredited training. The attraction of having our leadership courses benchmarked and quality assured this way by the ILM was an opportunity too good to miss.

What is ILM Recognition?

Beyond Theory is an ILM Approved Centre. This means that our leadership & management training is quality assured by the ILM, with whom we've been working since 2014.

As an ILM Approved Centre we offer:

Our ILM recognised training offers a range of flexible learning options in terms of topics covered and methods of delivery.
Accredited courses vs Recognised courses
At Beyond Theory we don't see any difference. We view our ILM Recognised training as being akin to accreditation. For example, our ILM Recognised training follows agreed standards with the ILM in terms of course content and evaluation methods. All of our ILM Recognised training is quality assured by the ILM and an award is given on completion - which is all very similar to accredited courses.
Flexible learning options with ILM Recognised training
We know that one size does not fit all. Whereas our ILM Level 3 and Level 5 Diplomas follow a pre-determined syllabus, our ILM Recognised training offers a far more flexible option for today's working environment.

For example, our ILM Recognised training offers a range of up to 20 different ½ day modules to choose from to meet the needs of your team and your business. You pick the training you need and we provide the learning.

Here is a list of our ½ day ILM Recognised modules that you can choose from:

You can mix and match as you please. If we don't have exactly what you are looking for, we can design it for you.

These modules can be included in our two ILM Recognised training programmes:
We will work with you to design your training programme from our range of modules. Please note that you need to have a minimum of 9 x ½ day modules to receive your ILM Recognition.

Flexible ways of learning

In today's world we know that having options is key. You can come to us, we can come to you or we can do it online – the choice is yours.

Costs

Our ILM Recognised training is very cost effective. Prices start from as little as £69 plus VAT per participant for each ½ day module although minimum numbers do apply. There are additional costs such as ILM registration and assessment fees, personality profiles etc.

This means that the number of participants and the topics covered will affect the overall price of your ILM Recognised training programme. We will make sure that you receive a comprehensive quote and design a course that will suit your needs and your budget.

How will learning be measured

Each participant will receive access to their own learning portal. This enables participants to access their learning materials and evaluate their learning i.e.:

Pre-course work (e.g., videos to watch and self-assessment questionnaires to complete).
Workbooks to download, preview and complete during each module.
Post-course evaluation (i.e., action plans and video blogs). The post-course evaluation is really important. This will demonstrate how the learning has been applied and help assess your value for money. Participants also receive feedback and guidance from their trainer on the action plans and video blogs they submit.

We encourage our clients to arrange a post-course presentation event. This enables participants to summarise their application of learning to their senior leaders. We feel accountability for learning is key.

What do participants receive?

On successful completion of their ILM Recognised training programme participants will receive a Digital Credential. These will be automatically emailed to participants so they can be shared on their email signatures and social media platforms. No need to dig out those paper certificates anymore as everything will be electronically verified.



In summary our ILM Recognised training works for you, your teams and us.

What to know more about our ILM Recognised training programmes?

Please complete our Request information form below. We can arrange an online meeting at a time to suit you.

Paul Beesley
Director & Senior Consultant, Beyond Theory
12 April 2022



---